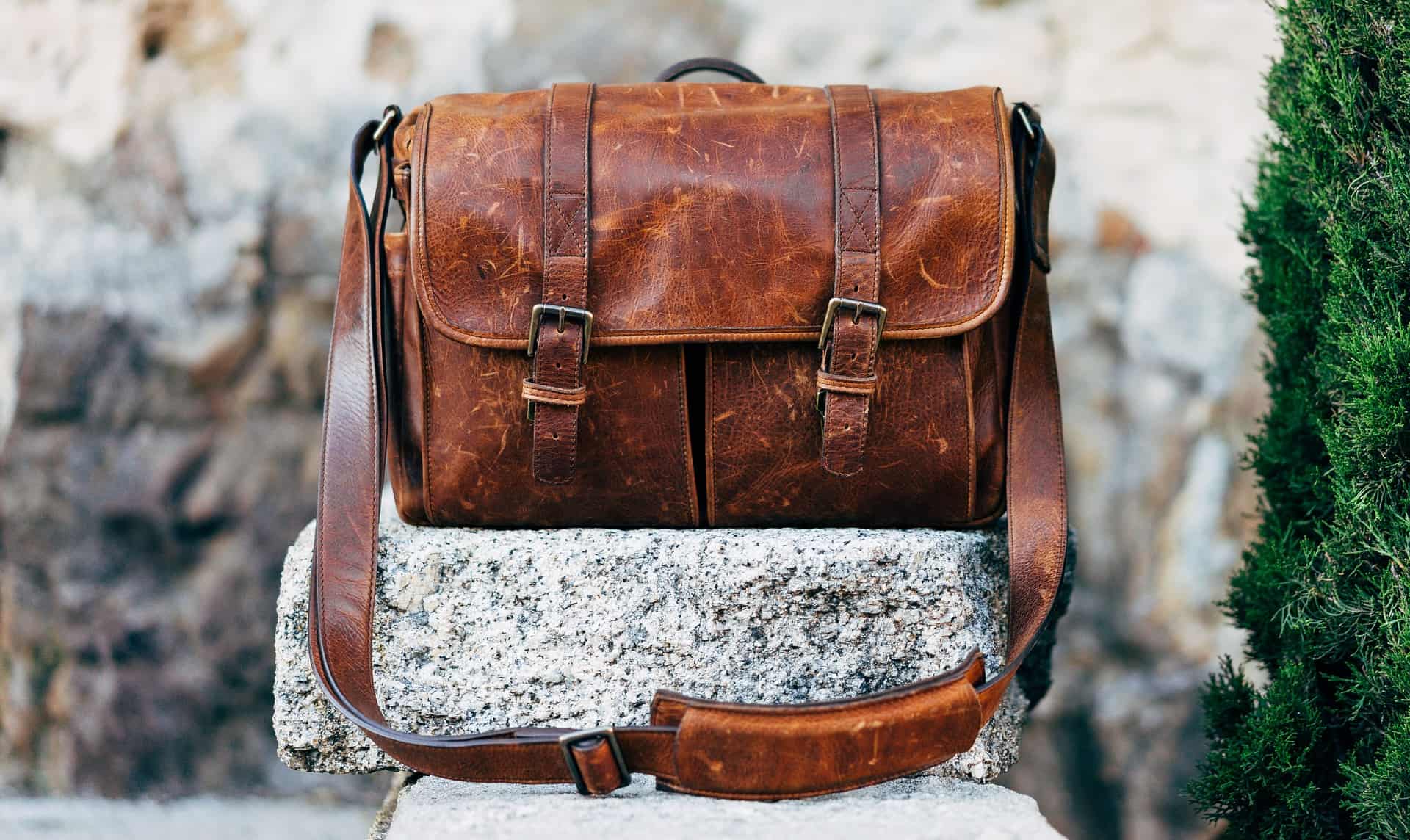 Whether you like traveling or you have no choice but to travel, there's no denying that you always have your best travel bag with you. When I say travel bag I mean the messenger bag, the one that holds all the things that you need wherever you go. Messenger bags for men do not simply exist to carry all your travel needs, it's practical and cool. It comes in different sizes and styles so you'll always find the one the suits you best. But before we dive into the ideal features of a men's messenger bag, let's go back in time decades ago when this invention was discovered and how it had come to where it is now, a timeless designer picks that stood the test of time.
The History of Messenger Bags
Let us travel down the history lane to trace a timeless piece's invention. What led to the creation of the messenger bag? Well, men had things to carry thus they wore bags.
It is hard to precisely point out the exact day it was invented but it started in the Middle Ages before pockets were invented. A girdle pouch was used by army medics, Roman legionnaires, electric repairmen, and all kinds of utility men. These Middle Ages bags features leather, silk, or metal made pouches hanging from small belts wrapped around the leg or waist. It comes in different names like carryall, sling bag, satchel, it was given a lot of names before it was named the messenger bag. The first messenger bag looks shabbier and quite different from the satchel and briefcases used today.
When the Renaissance era rolled around and pockets were introduced, the need for a bag declined but it did not disappear. Instead, it had become a part of social status. The "swete bagges" as what they call it was used to showcase wealth and hide body odors. They're made of jewels, precious metals, and are filled with sweet-smelling confection such as flowers and spices. Children also used similar bags but for a different purpose. Those attending schools used these bag same with how the modern backpack is used.
At the start of the Industrial Revolution, transporting materials demanded sturdier bag resulting in briefcases. In fact, modern briefcases still had the suede or leather designs from the 19th century including features such as the sturdy locks.
During the world wars, a soft bag called the bread bag was used. It is made of cotton or hemp canvas, an important part of military men's field gear. Despite its name, it is an all-purpose carry bag that transports basics from food to medical supplies and journals. In the 1950s, the company De Martini Globe Canvas started producing a bag specially designed for telephone linemen. The satchels were made from cotton canvas with waterproof lining, a small internal pocket, and two closure straps. The modern versions we all know were unanimously credited to this creation.
In comes the 1980s where bicycle messenger companies adopted the bag and added unique coloring and extra functions. Generally, it was known to have been widely used by letter carriers riding horses back in the days and with bicycles more recently thus the name messenger bag originated.
And finally, the evolution brings us to the modern-day must-have fashion item for men, the messenger bag. A sack-shaped bag made of leather, hemp, nylon or cotton canvas. It is now used to store laptops, smartphones, digital devices, and cables as well as traditional files.
Different people from different times had adapted the bag to fit their own need and purpose. The messenger bags still serves it purpose and it could be one of the reasons why it had survived and had become a trend in the 20th century.
How did it become a trend?
As the time passes, the general public found another purpose for the messenger bag. The student community, in particular, finds the bags very convenient for carrying textbooks and laptops. It is generally equipped to carry almost anything and is a more stylish alternative to backpacks.
And to adapt to the growing demand, numerous brands entered the market with their own design variations and features but it is interesting how the original version is still being produced and totally unchanged.
The messenger bag is a classy and versatile choice. It goes well with anything and is still functional which is why everyone loves the timeless combination. You might think it ends there but the messenger bag still has something to offer.
More than just a bag that carries your essentials
Since everything you value is inside your messenger bag, it is important to keep your bag safe. Well putting it inside keeps it safe but there are still things you need to do for extra safety when using your messenger bag.
Do not carry your bag on one shoulder. Keep it across your body.

Wear it in front not behind or on your hip.

When walking on the side of the road, wear the bag in a way that puts it away from the road. This is to avoid motorized bag snatchers.

Keep a hand on it wherever you go especially in crowded places.
These tips are useful when you travel a lot. But if you are not that keen to remember these things while traveling an anti-theft bag is what you need. Then what should you look for in a messenger bag before buying?
Hidden compartments. To discreetly hide and secure your valuables.

Locking pockets and interlocking zippers. It is harder to open for those unfamiliar with it thus it delays and draws attention when someone tries to steal from your bag.

Anti-slash fabric. The cut-proof feature prevents thieves from cutting open your bag or cutting the straps and run away.

Steel-enforced shoulder straps. To stop thieves from slashing the straps and running off with your bag.

RFID blocking. To prevent passport and credit card from being read by skimming devices.
To know more about RFID blocking messenger bags for men, check out this article..This messenger bag for men and women is your RFID blocking savior