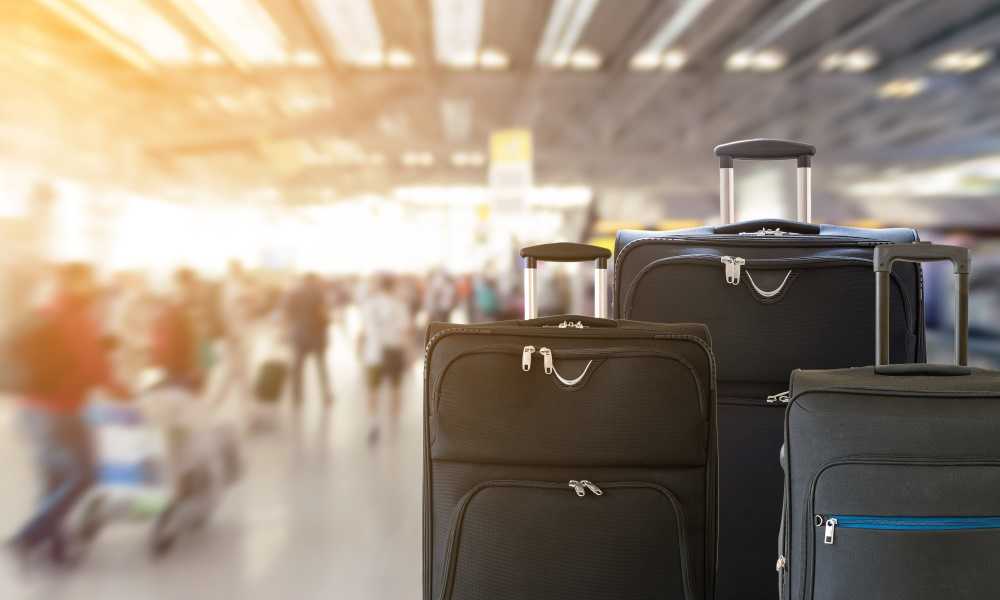 Commuters, it seems, have
all of
the pain of traveling and none of the fun. If you travel often — weekly, daily for business, then you may have found that the joy of travel has long since wore off. What
is left
is stale coffee in small hotel rooms. long flights with loud children, perpetual jet lag, and less time with your family.
It is not easy commuting often and from a distance or business trip. It can be quite difficult, even for the person who has been doing it for years. Even for the person who jumped at the opportunity to join that startup company. that would offer them the chance to travel the world.
For those people who travel often, there is an art to knowing how to travel as though it were second nature. It begins with simple routines before flights and after meetings. (which are a country away
perhaps
). and it includes having
all of
the right supplies to travel as
easily
as possible. Many commuters have perfected the art of packing light. They know exactly what to bring and what they do not need. They know which things their hotel will give them free and they leave those things at home. They know exactly how many shirts they need to bring for a weeklong trip to Japan. They are the craftsmen of travel.
For the craftsmen among us, there is only one kind of luggage. First, that luggage needs to be strong. It needs to protect the important things they are taking with them. Second, that luggage needs to be light and carry on size. Third, that luggage needs to be as mobile as possible — this is why many commuters use spinner luggage. Finally, the luggage does not need to be flashy. it does not need to be expensive, and there only needs to be enough of it to fit what they need to take.
For that person, there is AmazonBasics. AmazonBasics is a subsidiary of Amazon that has made it their goal to come up with simple. effective products to serve the needs of consumers. Amazon basic luggage has 2 or 3 piece set 20 24 28 inch carry on luggage. but the product we are reviewing today is
AmazonBasics Hardside Spinner Luggage
. It includes one piece of large hardside spinner luggage and nothing else. It is simple, direct, and efficient. It is exactly the kind of thing that a commuter needs.
AmazonBasics Details
Protective hard shell

Made of extra-thick ABS for enhanced strength

Scratch-resistant finish

Fully lined interior with divider

150D-polyester interior organizer with 3 zippered pockets

Expandable up to 15%

Solid, strong zippers

Telescoping handle

Securely mounted short handle

4 double spinner wheels
AmazonBasics Features
It is simple in both design and conception. owing that simplicity to the nature of AmazonBasics. The bag is matte black and its hard shell is plain and aesthetically direct. For those who like to live and travel simply, this is ideal.
This bag is large 28 inches
That means that it isn't suited for being carried on a plane. But it is great for holding a lot of your things in one bag, to be checked.
The protective hard shell is sure to keep your things safe.
It is made of the hard but lightweight material ABS. which is an industry standard for this application. It is not perhaps as strong as polycarbonate (PC) but it will do the job in most situations.
This bag is expandable, which is quite useful for fitting even more things into it.
It can expand for up to 15 percent more storage space. This means that you get to take one bag rather than two. and still potentially fit everything you need to bring. which is a huge boon for people who travel often and want to be light.
The interior of the bag is fully lined and comes with a divider.
This makes organizing your things that much easier. It also has an organizer and three zippered compartments for smaller items. This is a great feature if you hate disorganized bags.
The wheels of this spinner of smooth and quiet, and there are four doubled spinners that move in every direction.
The use of doubled spinners makes for a more stable back. which is great when you're rushing through a crowded airport
Pros
28-inch bag
Hardside shell
ABS construction
Four double spinners
Smooth motion
Quiet wheels
Organization tools
Cons
Not made of PC
Only has one bag
Customer Reviews
Allison B.
"I'm a flight attendant so obviously I travel a lot. I've been searching for a chic, easy to roll hard suitcase that can handle an enormous amount of use. I just received my suitcase this week. Currently, I'm traveling for the first time with my new suitcase and I LOVE IT!!! It rolls with complete ease!!! It's sturdy too!! My arms and back feel absolutely zero stress. It feels like it's floating! My smaller bag is attached to the top and it still feels weightless. The only con is the handle moves but I don't foresee that being a problem. The handle on my last bag moved and I had that one for years so I'm not concerned. Thank you Amazonbasics for making my travel life easy!"
Rachel W.
"Took it on a 2-week overseas trip, airports, trains, buses, metro, street… this thing took it all like a trooper. The wheels have a good size that allows it to roll on most city streets. The trip had one flight with very tight luggage constraints. this luggage fit everywhere.

Highly

recommended."
Emi
"This is a great suitcase. It is high quality and very durable. I bought the 24 inch one and it holds a TON of stuff. The design is perfect and I highly recommend it. This suitcase is a bargain. I looked in the stores and didn't see anything that came close to this and they were all much more expensive."
Click Amazon  for some reviews
Verdict
If you want to travel light, then it is hard to go wrong with this bag. It is not flashy, is not a large set, and doesn't have any bells and whistles. but for many people that is
just
what they're looking for. AmazonBasics
is known
for making no-nonsense products designed. to suit very specific consumer needs. This is one of those products for sure. If you are a commuting professional, or even if you
just
love to travel but don't like to bring many bags. then this strong, easy to move, an expandable bag may be
just
what you need.
Traveling often sometimes takes the joy out of the process. It can leave people feeling jaded about the act of getting from one place to another. But a bag like this can be
just
the thing to make someone's life
just
a little bit easier,
just
a little bit smoother. And that can bring the shine back into the act of traveling. If you want to love traveling again, then
maybe
buying a new piece of luggage will help.
AmazonBasics Hardside Spinner Luggage
 is the best choice.
Amazon Hardside spinner luggage / Amazon Basic Hardside Spinner luggage review and Unboxing