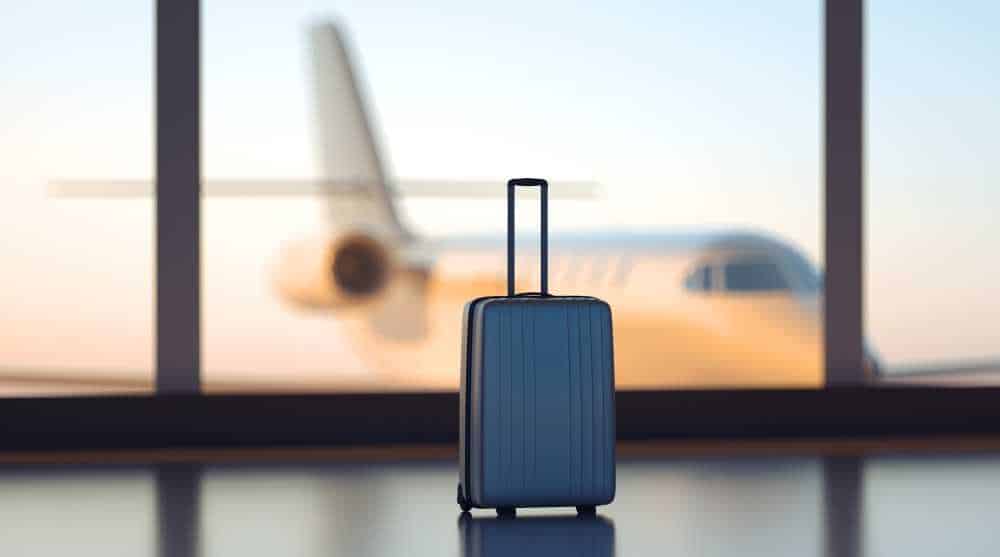 When people think of traveling, they think of boarding planes, buses, and trains. They think of road trips with friends.
Perhaps
they think of the stresses of going across the country or the joy of visiting Europe. People
typically
do not think their baggage. or take for granted whatever luggage suit their needs.
If you have come to the realization that you
need new luggage.
then you may
be lost
in the muck of brands, types, and advertisements. You will likely be considering. whether to get luggage with no wheels, two wheels, or spinner luggage. You may be thinking about whether you need a hard side piece of luggage or not. This article,
however
, intends to help you do so. We know that you have better things to worry about, and so we will make it as simple as possible.
Spinner Luggage Size
Before we get to the spinner luggage sizes, it is worth pausing over luggage. You may think that you are healthy and don't need the extra
assistance
in moving the luggage around. And you may think that these bags are unnecessary. But the truth is that
virtually
everyone can
benefit from
four wheels rather than two.
Virtually
everyone can
benefit from
having luggage. that moves more
easily
, more
quickly
, and with more maneuverability. Imagine yourself having to negotiate your carry on down a crowded aisle. Wouldn't you love having to rush to the airport with three bags. That is what spinner luggage offers you,
in addition
to the promise of less back, hip, and leg strain. So why not consider spinner luggage?
This article is here to help you decide one thing: what size luggage you need. Without further pause, here is that help.
What sizes of spinner luggage are typically available?
In general, there are three sizes of spinner luggage. There are 20-inch bags, 24-inch bags, and 28-inch bags. The smallest of these 20-inch bags are usually used as carry-ons. and many major airlines allow them. The largest of them the 28-inch bags are usually used to hold the bulk of your travel items. that you will check with the airport. The middle size 24 inches is there for when you want a bag to check, but don't think you need a full-size piece of luggage.
What size do you need?
Airlines have strict rules about luggage weights and sizes. Airline size restriction. includes limits on a bag's height, width, depth, and weight limit for both carry-on luggage size. and check in luggage.
Bag size depends on a few things. It depends on whether you are looking for a  carry on baggage. check your airline carry on sizes and you will likely find that you need a 20-inch bag.
Airlines in domestic flights allow adult passengers. to take on board one piece of hand luggage (handbag or laptop bag) free of charge. A 24-inch bag is enough for a day or two days travel. A 28-inch bag for a long trip or travel heavy. In the US 22 x, 14 x 9 inches is almost a standard size.
How To Pick Your Spinner
Before we are going to make a decision of what to buy or purchase spinner luggage, we need to take a look at the following:
Price
We all know that aside from size, durability, and overall design our main concern is the price. Price is the primary factor in any transaction. Being unable to afford an item renders all other features moot.
Size
If you are buying suitcase make sure that the suitcase sizes you're buying hold everything you need. for your trip, including electronic devices and computers. and follow all applicable airline regulations for carry-on bags.
Design & Features
Make sure that the suitcase you're buying should be able to withstand the trip you're planning. It additionally needs to have a lightweight, durable design. An expensive bag is no guarantee that it will survive.
Spinner Luggage Advantages and Disadvantages
Advantages
Great when you are in line
Easy to roll forward with 1 finger
You can keep your bag close to your side but still walk
Disadvantages
Wheel issues
They can try to escape if you leave them alone on slopes
Inefficient use of space, you can't pack anything in the space under the wheels.
Conclusion
Spinner luggage is the best solution for our burdens. if you are planning to travel either long travel or not. Whatever size spinner luggage you need. the important thing is that you consider those needs and find the luggage that suits you. Hopefully, this article has made that a little easier.